Get your Garden Tidy for the New Growing Season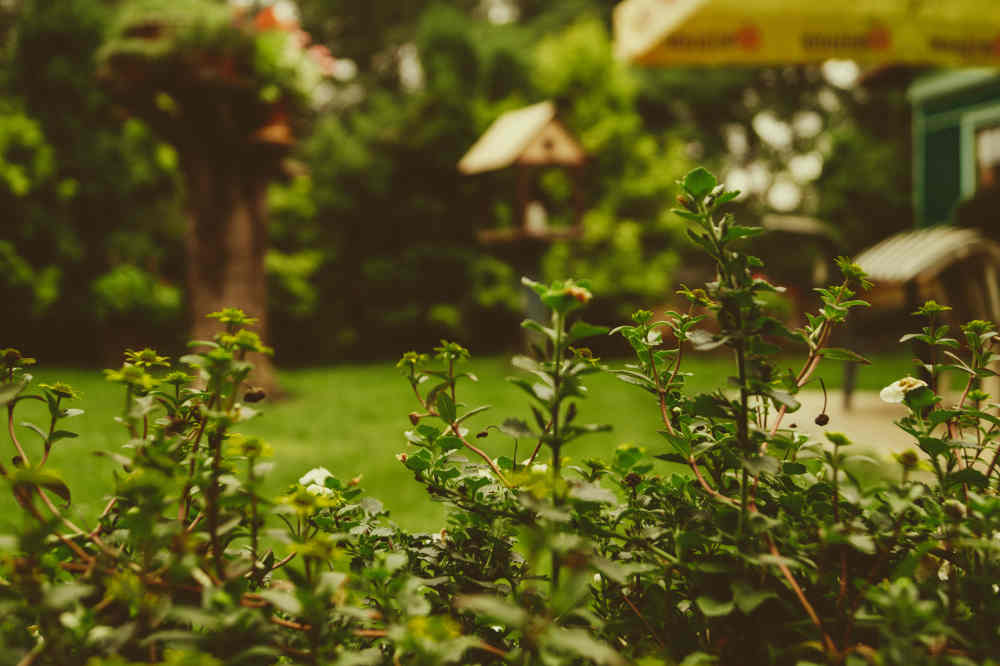 Spring is a great time to get outside and to start to get to grips with a good garden tidy, it's all about fresh starts and decluttering after the cold winter months are starting to fade away.
Many people decide to spring clean their homes but neglect that their gardens also need some TLC, especially at the start of a new season.
Here are five top ideas that you can do now to really get to grips with your garden, so it looks amazing this summer.
Tip One:  Tidy things up
Whatever time of year, your garden, decking and patio areas must be always kept clean and tidy. Leaves, twigs and debris build up constantly. Once a week inspect your outdoor areas and sweep up anything you find.
Remember to compost what you can!
Your next task would to make sure you weed garden beds and boarders. Once done use bark as a way of suppressing additional weed growth.
Lawns should also be mowed on a regular basis (make sure the frosts have ended first) and hedges trimmed.
Make sure that your garden fencing is sound, if not make any suitable repairs. It's also a great time to replace old worn out fencing before the growing season gets into full swing.
Tip Two:  Start to make your garden beautiful for the coming months
In summer it's much easier to make your garden look amazing as you'll have a wealth of new plant growth. The flowers are out, and the bright sunshine really helps a lot This time of year, you can still make your gardens look great by introducing hanging baskets with colourful plants, they really do brighten things up. If your garden has wooden fencing or a shed, now could be the time to grab the brushes and paint (or stain) and get to work. Over the last few years, many new garden paint colours have become available and fashionable. There is a whole world of colour other than just shades of brown.
Tip Three: Clear out the clutter
Go through your garage, shed, greenhouse and outhouses. Remove anything that you know you'll never use again (or upcycle).
Get rid of any broken or damaged tools.
It's also time to get organised too. Keep things together, use boxes and storage so things have their own place. If you do use boxes, make sure you label them.
Sweep, dust and clean out the cobwebs.
Tip Four: Keep things in good working order
General maintenance is something that you should do regularly.
Check gates and doors, oil hinges and make sure that you try and keep on top of rusty bolts. It's better to have a preventative approach to this then trying to fix things once problems have set in.
Look at your tools and garden machinery such as leaf blowers and lawn mowers. Are they in good working order, do blades need sharpening? Do things need a good clean? If so, doing this now will help you be more proactive in the coming weeks.
Tip Five: Give your garden a good clean
Everything looks better when cleaned, it's time to grab the pressure washer and start to jet wash. A good tip is the start with vertical surfaces such as walls and fencing.
Once they are sparkling clean, jet wash your patio and decking. You'll be amazed how much better everything looks when it's clean.
Also don't forget to jet wash patio furniture and structures.
Be careful however, always ensure that due to the power of jet washers that you don't cause any damage.
Summary:
There is always something that can be done in the garden, regardless of the time of year. Before you dive head first in to new garden planting, ensure that you've covered all the basic maintenance that your garden needs to not only look great but to ensure things last longer, hassle free.
If you don't like the upkeep of garden maintenance, then perhaps it's time to get in a professional gardening company.
Talk to us today
Why not discuss your requirements now with an experienced landscape gardener? We'd be delighted to have a chat and see how we can put our expertise at your disposal. 
Call us today on 0114 3485221